Forget Email, Send These Notes Instead | Next

»
Closings by Mar 21, 02:24PM in Shop
In Bird Rock, Chez Bride Moderne's Sudden Closing Leaves Brides Scrambling to Locate Their Gowns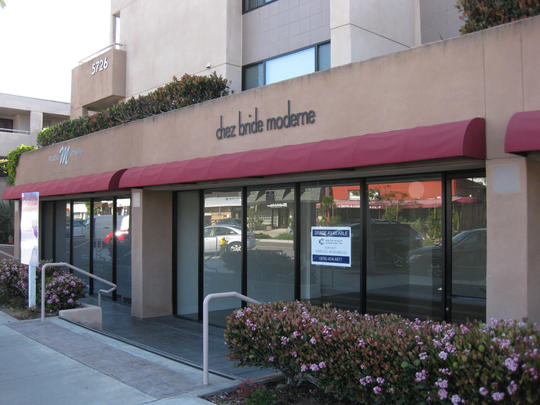 When we went to report on the February closing of Bird Rock bridal shop Chez Bride Moderne, we ended up stumbling into a gown-related furor, as documented on Yelp. According to reviews, in the wake of the store's sudden closing, brides were — and still are — contending with overdue wedding dresses, disputed credit card charges, and, according to one, "radio silence" on the side of the boutique owner, Cher Roesch.

The Feast got in touch with two former clients of the shop. Says one client, who prefers to be identified as a March bride, her dress was expected to arrive mid- to late-January.

"I ordered the dress in August," she says. "Like any bride, I was hoping for 'mid,' but by the end of January I hadn't heard from them. I started to call to get updates, but was getting the runaround — 'Cher's out of town, don't stress' — by the first week in February I had gotten no call back."

The March bride's gown is by Amsale, the fashion-forward, Madison Avenue-based designer who, she emphasizes, has been "really helpful" throughout the process. "[Then Amsale] started asking me questions — I didn't realize they had closed. I contacted Amsale on a Friday and the owner Cher [Roesch] sent an email that Sunday saying they were closing their retail location but she would make sure I would get my dress and not to worry."

But Roesch's take on things was different to that of Amsale's, says the bride. "When I talked to the Amsale rep, I was told they were owed 'a substantial amount' from the shop and that my dress was not going to be sent."

This was mid-February, a month after the dress was supposed to arrive, according to the bride, who has since had to dispute her payment to the shop (60 percent of the cost of the gown) with her credit card company. "You know it's not a good sign if the designer is asking if I had been by the shop," she says.

In the end, it all worked out for the bride — Amsale sold the dress to her wholesale (still, the bride has paid over 100 percent for her dress, she says), and shipped it directly to her.
We sent a request for comment to Roesch, who didn't respond by deadline.

Another former client, who prefers to be attributed as a July bride, has had a more positive experience in the month following the shop's closing. She ordered her reception dress — not her ceremony gown — from Chez Bride Moderne.

"I was referred to the salon by a girlfriend, who absolutely loved her experience and ran into zero hiccups working with Cher and the rest of her team," she says. "My situation was similar — although I never met Cher personally, I worked with her colleague mostly, who was always sweet and professional. I thought the salon carried gorgeous gowns, so I was super happy to have found one during a trunk show at a discounted price."

In this case, Roesch has been communicative, says the July bride. "The owner has been in contact with me and is assuring [me] that I'll receive my dress as ordered and planned," she says. "I was contacted by the owner about the store closing. I was told that my gown would be ready this month, and that she would be in touch to arrange pick-up. She left it open for me to contact her via email or phone with any questions. I don't feel left in a lurch; I'm just hopeful all will unfold as the salon and designers are promising."

Still, she says, she did dispute the Chez Bride Moderne charge. "We were directed to do so while the salon and designers worked through any changes on their end, so we did," she says. "I can't tell you if it is or is not necessary at this point; I have not received my dress yet, but there is no reason to believe I won't."

TAGS: Bridal, Drama-Rama, Bird Rock

Email
Shop Reels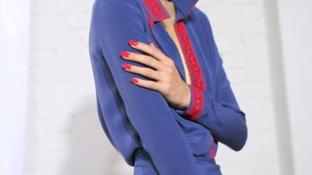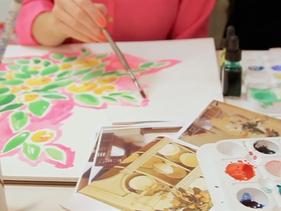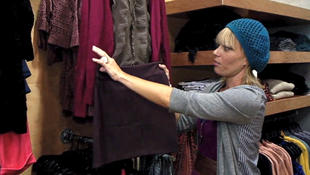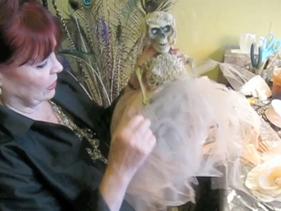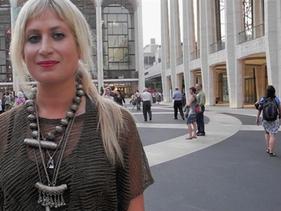 Connect with The Feast
Boston

Chicago

Connecticut

Dallas

Los Angeles

Miami

New York

Philadelphia

San Diego

San Francisco

Washington DC
© 2011 NBC Universal, Inc. All rights reserved.

AdChoices