Forget Email, Send These Notes Instead | Next

»
Ask the Experts by Aug 12, 04:08PM in Shop
Bloomingdale's Fashion Director on How to Pull Off the 'Bright Bottom' Trend This Fall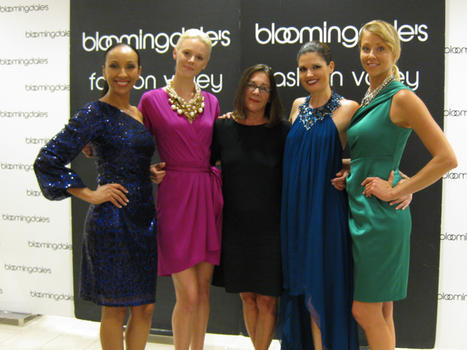 On Thursday, Bloomingdale's fashion director Stephanie Solomon (center) visited from New York to talk fall trends. Near the top of her list of musts: jewel tones.
Photo: Chantal Gordon/The Feast
Photo: Chantal Gordon/The Feast
Photo: Chantal Gordon/The Feast
Photo: Chantal Gordon/The Feast
Photo: Chantal Gordon/The Feast
Photo: Chantal Gordon/The Feast
Photo: Chantal Gordon/The Feast
Photo: Chantal Gordon/The Feast
Bloomingdale's fashion director Stephanie Solomon recently made her first visit to S.D. since the outpost opened back in 2006 for a runway show and some fall fashion demystifying. Clad in a black Michael Kors dress, Solomon was as no-nonsense as she was charming.
Unruffled despite getting snared in Chargers traffic on the way in, Solomon took the time to tell The Feast about five specific things shoppers will need to look on-trend come September, as well as the trick to pulling off brightly-colored pants.
Sum up Fall 2011 in five words:
I'll give you three: Glamour is back.

What piece from fall that you think will do gangbusters here at Bloomingdale's?
I think it will be something in fur; a fur vest, a fur boa or chubby. Fur is synonymous with glamour — real or fake. The $1800 Vince coyote fur vest has already sold out here.

What piece are you taking a chance on?
Want to hear irony? Fur. Fur's controversial, but we're offering as much fake fur as real fur.

What fall pieces will give women the most mileage through spring?
A colored sheath dress will take you into the spring season. Color is just now beginning as a cycle in fashion: jewel tones like purple, emerald green, magenta, and shocking pink.

What five things do women need in their wardrobe for fall?
Something in a color like a sheath dress or a pair of jeans, fur, a statement coat, a ladylike blouse, and a pencil skirt in a longer length. I'm not talking knee-length or maxi, just longer than you normally wear. If you're used to wearing a miniskirt, try three inches longer than you normally wear. You'll see that it looks sleeker. Also, keep your T-shirts at the bottom of the drawer and try a silk ladylike blouse in a print or a color.

Which designers that surprised you this season?
Rachel Zoe and Alice + Olivia are two contemporary lines that ordinarily you'd imagine designing hipster-inspired lines, but in fact they're designing clothes that are very dressed-up, elegant, and glamorous. They're addressing the customer that's never dressed up. Rachel Zoe did evening dresses that are inspired by the haute couturiers of past; She's introducing a whole new point of view for that new customer.

What's the trickiest trend to pull off and how to do it?
The brightly-colored jeans. Most people think they look bigger in them, but in fact they don't. But if you have that fear, try a vest over it to hide the most unflattering part of your figure. [Bright pants] actually look really fresh and hip -- rather than your standard blue jean or black jean. I just bought a pair of J Brand cobalt blue jeans, and I wear it with a red silk shirt by Equipment. Sometimes I wear another shade of blue with the cobalt blue jeans -- I have no fear of color. Color makes women look better.

And as far as accessories go ... ?
The hat is back in a big way thanks to Pippa and the Duchess of Cambridge. Hats haven't been this important since the 1940s. Ladylike pumps and a high-shaft boot punctuate the ladylike polish. Gone are the references to aggressive footwear, studding, and rock and roll. In its place is a dressed-up glamour.

TAGS: Stephanie Solomon

Email
Shop Reels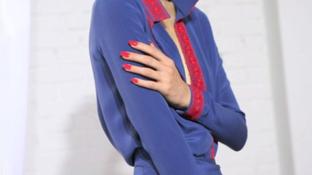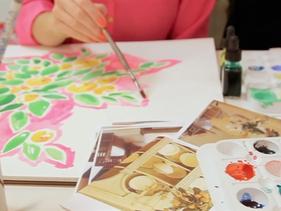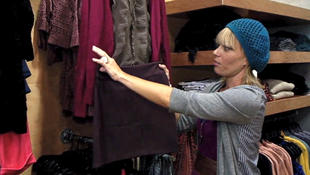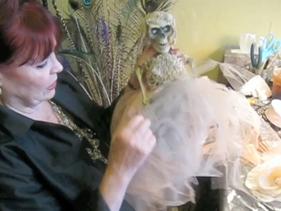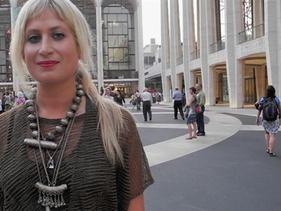 Connect with The Feast
Boston

Chicago

Connecticut

Dallas

Los Angeles

Miami

New York

Philadelphia

San Diego

San Francisco

Washington DC
© 2011 NBC Universal, Inc. All rights reserved.

AdChoices