La Jolla: In Wake of Shop Closing, Consignors Are Saying They've Been Stiffed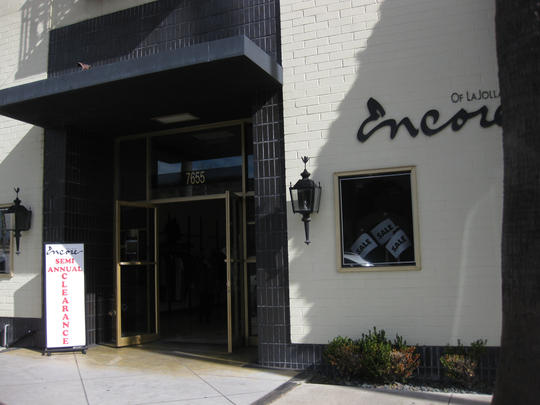 Last spring, we reported that La Jolla consignment store Encore was closing, with owner Deborah Williams saying she planned to reopen the store inside a smaller location in the area.

If that is the case, Williams will face an uphill battle if reviews on Yelp are any indication. Patrons who consigned items at the 10,000-square-foot store are saying they haven't been paid for items that include accessories by Louis Vuitton and Fendi, and David Yurman jewelry. The store's website and Facebook pages are now down, the phone is disconnected, and emails, say customers, are not being returned. The closing of a shop might be nothing new in these straitened times, but the shuttering of a consignment store — and its purported nonpayment of consignors — brings into focus a sales model that often turns customers into vendors. One shopper's epic designer score today might be another's unpaid invoice tomorrow.

We received a tip from one consignor, Valerie Droste, who tells The Feast she is owed $450 by the store for a David Yurman topaz ring and an Andrew Marc men's leather jacket she'd left with them back in December of 2010.

"I would call every month to check on the status," says Droste. "In March, Williams confirmed all my items had been sold and that she would be sending a check, but I could tell just by the tone of the conversation things were sketchy. It was sometime in April or early May that I tried to call and noticed the phone had been disconnected."

We also got in touch with Marcela Estrop, a former La Jolla resident who says she'd done business with Encore a few times in the past, when the store paid for pieces outright. "Before, I would go in and they'd give cash for items," says Estrop. "I never really cared for them; [one boutique staffer] was always sort of strange and not very friendly."

When Estrop went in last January to sell a Fendi baguette, a Louis Vuitton Vernis keychain, and a Marc Jacobs purse, they informed her that they'd changed to a consignment policy, and would give consignors 50 percent of sales.

"I knew they took forever to send checks," says Estrop. "I went in over the course of three months; in April they said the Louis Vuitton keychain had sold. It was kind of strange. They were very relaxed with whole thing, saying, 'Oh, you don't need a copy of the agreement.' On my end, I wasn't very smart about [demanding the agreement]. They were wiggly about it."

Later that month, Estrop received a package in the mail with only the Marc Jacobs purse (meaning the Fendi bag had sold as well), and a note saying they'd changed locations and that Williams would be sending checks shortly.

"They left no forwarding address or phone," says Estrop. "I called immediately, but it was done. I went the following Monday to see they'd been all barred up. I said to a girl friend, 'I've gotten ripped off.'"

Estrop says the store owes her just under $300 for the two pieces, which, she says, the store didn't welcome with open arms to begin with. "They always pretended like you were a charity case when you walked in," she says. "She'd say 'Oh, your things are nice, but we only carry very, very high-end things.' " She adds, "I didn't expect them to just bail."

Encore, for their part, posted a somewhat cryptic announcement on its Yelp page saying, "Encore's lease was up before a new building was secured. The owner paid all that could be paid after taxes, and all will be paid."

Encore owner Deborah Williams did not return our requests for comment.
We'll of course be following the story as it develops. If you have more intel on Encore, send it our way.
Shop Reels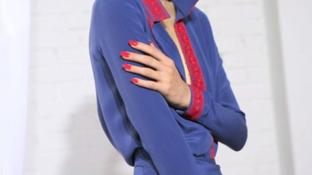 Connect with The Feast