Forget Email, Send These Notes Instead | Next

»
Ask the Experts by Sep 21, 02:06PM in Shop
SoCal Garmento Shares Her Picks and Peeves for Fall, and Why She's Over the Work Boot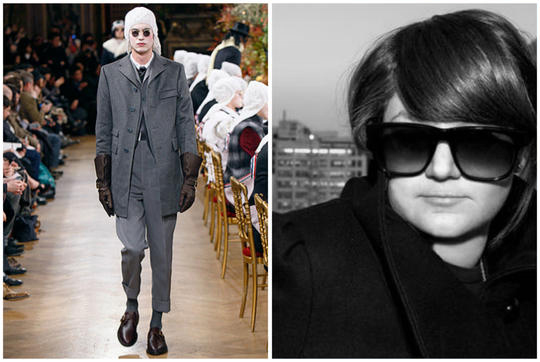 Courtney Michelle isn't just the creative director of new SoCal menswear label Fit & Supply, she's also the product development guru for brands like Alexx Jae & Milk, 19 4T, Lady & the Sailor, and the Lovewright Company. We appreciated her candid words and tough love the last time we talked to her; now that the fall chill is closing in, we'd like another hit.

We checked in on Michelle to find out what she's into, what she's wearing nonstop, and why she's "discouraged" by what most retailers are stocking these days. She also advises men on how they can update their wardrobes this season, no matter the price point.

Last time, we talked all about the guys. So let's talk about you for a minute; what's your sartorial fixation these days?
I'm really into comfort this time around — it's all about function. Right now I'm hooked on a new line called Mother. [Co-founder Lela Tillem] is a denim genius — I've always been a fan of what she did at Citizens of Humanity. It's the softest denim you've ever worn; it's like cashmere. I plan on living in it for the rest of fall.

Then there's 19 4T, which I'm doing product development for — it's got the sickest fleece tees; all the fabric is from Japan and it's all made in the U.S. It's bananas. [Owner Linda Monaskanian] won't sell to majors except for Anthropologie — it's a boutique-driven business. She wants people who buy it not to feel like they're mass-produced pieces. She's in her third season and has a nice following. I told her I would work for clothes. [Photo below.]

I'm obsessed every single style: There's a cowl-neck pullover crew in loose-knit Japanese cotton with a huge collar; it looks like a scarf but you could wear it like a hoodie. I feel exclusive when I wear it.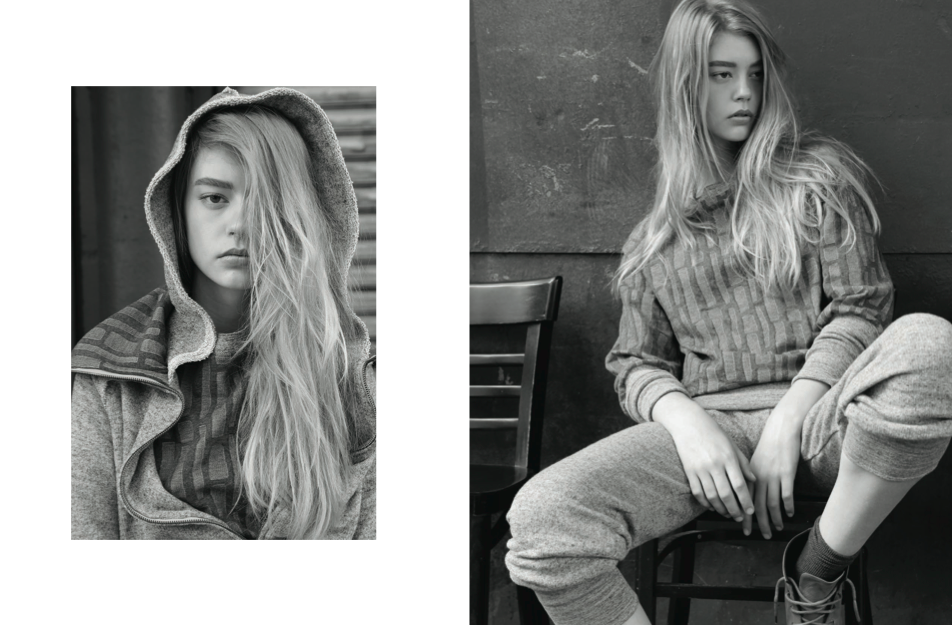 Where are you shopping these days?
Barneys and that's it. I'm discouraged by what retailers have to offer right now. The buyers are playing it safe and not taking risks. For creative people, it feels like we're lacking product.

Why do you think that is?
The economy is still in a recession, so they're afraid to sit on stock, which I really understand.

Speaking of which: How was Project?
In a nutshell: too many cheap boots, too much wax-finished denim, too much chambray. But what I saw and liked were some really affordable accessories by Want Les Essentiels de la Vie that were not too 'femme' for men. [Below, a shot by Michelle.]

Also, Levis did this awesome exhibit of the history of Levi's and denim.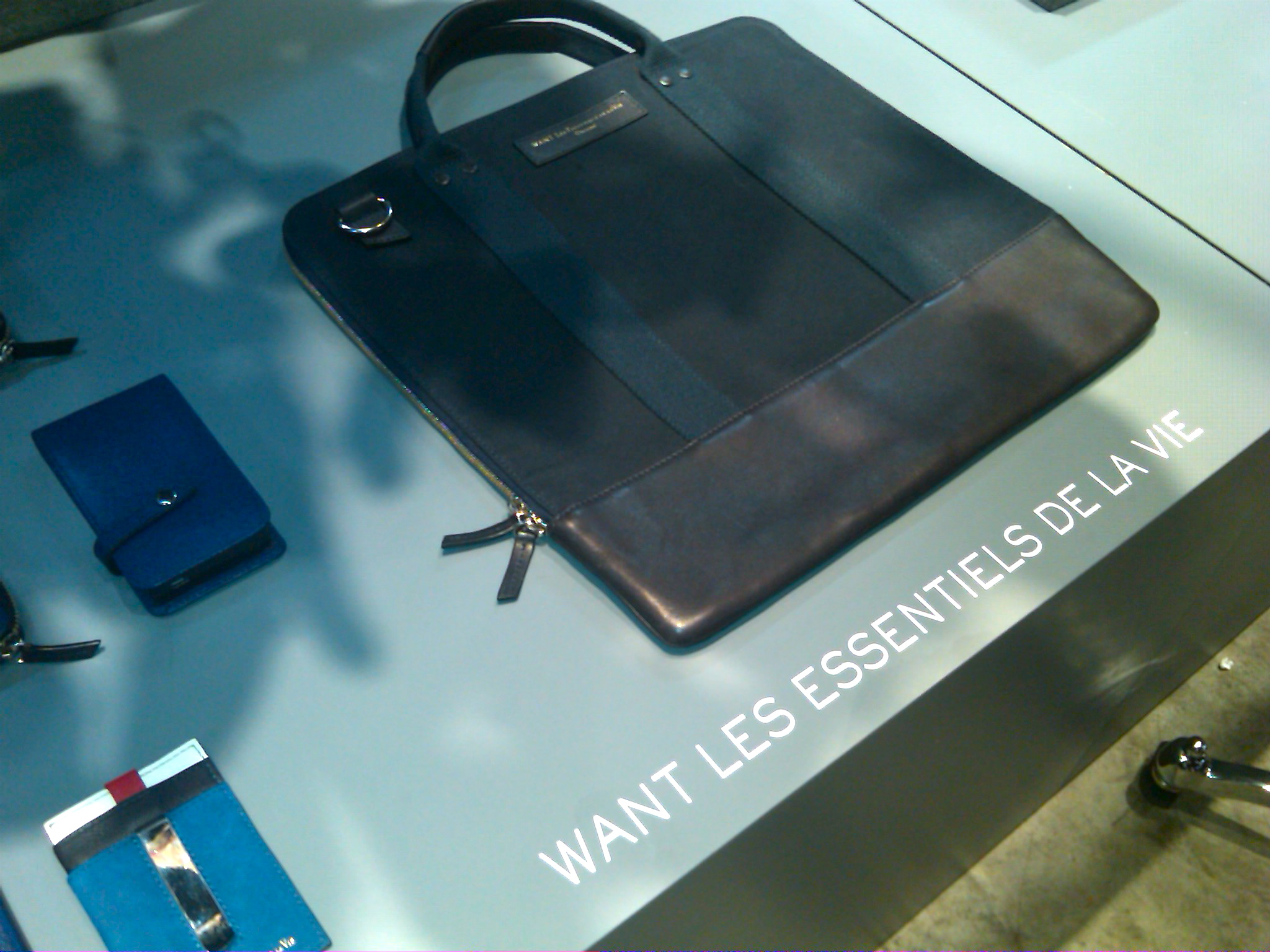 Another great menswear label people don't know about?
The new line Dana Lee out of New York. It's sick; it reminds me of something from London or Paris with the oversize, baggy, vintage feel of it. The clothes are very, very well-constructed. It's almost like an '80s vibe with an earth-tone color palette.

Menswear trend that if you never saw again it'd be too soon?
Workwear-influenced boots. It was sexy last year but I'm over it. I don't want to see it anymore. People started buying the cheap versions with Chinese soles, which goes against the grain of what Americana is about. You can cut corners in a lot of things but don't cut corners on your shoes.

So instead of the work boot…?
I'd like to see guys take it back to the traditional wingtip loafers.

Complete this sentence: The average guy needs…
The average guy needs to find good vintage. There's nothing sexier than a guy in vintage Levi's that are shrunken and molded to his body.

With all that in mind, how can this average guy pull together a fresh look this season?
Every guy out there should go to Barneys and look at Thom Browne — who does the sickest menswear — to understand it, then figure out how to emulate that at a cheaper price point. Thom Browne knows how men should look; it's masculine but with a classic twist. Study the fit, the proportion, the color palette.

Gant too — it's expensive, but a guy should figure out how to do it at his price point. Sometimes menswear designers can design clothes that are a little feminine, which makes a lot of guys uncomfortable. When you go shopping right now you see lots of red and yellow for men, which is a waste of time and money. Keep it simple. Gant and Thom Browne have figured out how to keep the man in the product.

How to make it happen?
Take your jacket from last year, put in a new zipper or new buttons, and there you go: a new jacket. Spend $200 at H&M on pieces that emulate those looks, another $50 getting it tailored, then $400 on a good pair of shoes, and call it a winter.


Related Stories on The Feast:
Nick Wooster Defends Shorts, Talks Trends Shows Us His Shoes
SD Native Does Fresh Take on Menswear
NorCo Boutique: Emerald's On for Fall
Cameron Silver and Christos Garkinos on the True Value of Vintage Clothing
Barneys' Simon Doonan on Cheeky-ness
TAGS: Menswear, Thom Browne, H&M, Gant

Email
Shop Reels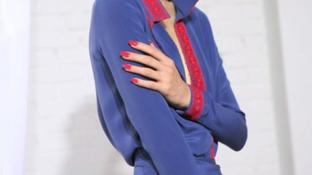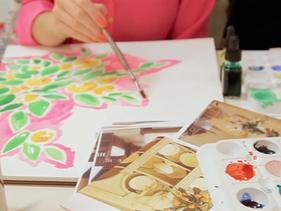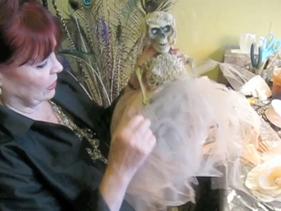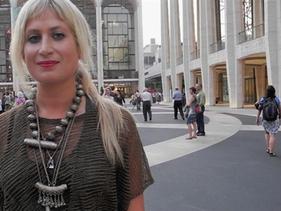 Connect with The Feast
Boston

Chicago

Connecticut

Dallas

Los Angeles

Miami

New York

Philadelphia

San Diego

San Francisco

Washington DC
© 2011 NBC Universal, Inc. All rights reserved.

AdChoices